"electrifying event experience"
See what some corporate execs are saying
Shelly Rojas
VP of Creative for SUCCESS Partners – "RanKan and his team are a rare find! He just gets it. RanKan is a delight to work with, extremely professional and he truly cares about making your event amazing. I never have to worry with RanKan on my team. In my 20 years of producing corporate events, Rankan is THE best! You'll love him!"
Corporate events
"Over the years I've become very good at understanding the needs of my large scale corporate clients. I love working hand in hand with companies to fulfill their on site production/music needs" – RanKan
Nightclub
"Ive played some amazing clubs in my career, from the MGM in Vegas to Singapore Asia. I look forward to continue playing in the best venues across the globe." – RanKan
Concert
"I've headlined countless shows and opened for tons artists over the years. (Waka Flocka, Flo Rida, Cash-Cash, Zeds Dead, Life In Color, etc) just to name a few. I specialize in marketing and ticket sales, which is a huge asset to promoters and labels" -RanKan
the best djs in the corporate event space.
"Our attendees were awake and engaged the entire show!"
Adding the element of a live DJ to your large scale corporate event adds a new dimension, attention rate increases, and energy levels skyrocket. At the same time reduces the stress level of production planners! RanKan is an "ALL-IN-1" package capable of supplying stinger music for keynote speakers, VOG introductions and specializes in providing quick stretch breaks to energize your crowd. RanKan understands the corporate flow of events and works hand in hand with some of the worlds biggest production companies around the globe.
Energy Level

You will 100% notice an increase in atendees energy levels!

listening and learning

87% of people report listening to music while studying. Tests prove IQs increase 6-10pts while doing so!

Music speaks to everyone

Music is the universal language, No event should be executed without this important entity.

Less work for you!

Imagine not having to worry about any of the events sound scape. Leave it to us - Your keynote speakers can work directly with RanKan before their stage time to create the most memorable first impression to your crowd. Door music and VOGs, Don't worry he has it all covered!
Our team
Together we will make your event unforgettable!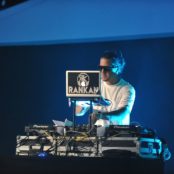 Dj RanKan
— International Corporate/Club DJ — Verified Twitter and Facebook below.
Ryan "RanKan" began DJ'ing over a decade ago and has now found his new passion in the world of large scale corporate events. While RanKan still has multiple club residencies and works regularly on FM radio. He strives to further embed himself in the corporate world.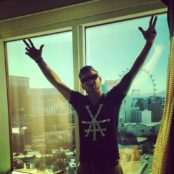 Luke Wieand
— Corporate DJ / Entertainer —
Luke has been RanKans best friend for over 13 years now. As RanKans priority is to build a business with integrity, he also recognizes real talent when he sees it. Luke has been by RanKans side for over a decade now DJing! Its safe to say with Luke at your event, he will leave a lasting memory on your attendees. He has mastered the execution of a General Session and its safe to say he isn't afraid to pump up the crowd!
Brian Chick
— Travel Manager / Cue Caller — Point of contact for domestic and international events.
Brian, with an extensive background in show production and hospitality has taken on the role as RanKans travel manager. You will often see Brian on show sites wearing a headset or carrying a radio. Brian is Rankans main point of contact while on site and often travels globally with him. In 2017 Brian did 3 circles around the globe organizing accommodations and helping execute events stage-side.
RanKans Verified on Twitter! -----> #DjLand
Get in touch
Lets get working on building your event together!
PACKAGES
We have 4 friendly packages for you. Check all the packages and choose the right one for you.
Corporate Conventions
Door Music
Stinger Music
VOG Intros
Product Launches
Energy Stretch Breaks
Housekeeping Notes
Build an Event
Concert Support
Open Format
High Energy
Increased Ticket Sales
Social Media Promoted
Easy To Work With
Light Hospitality Rider
Book a show